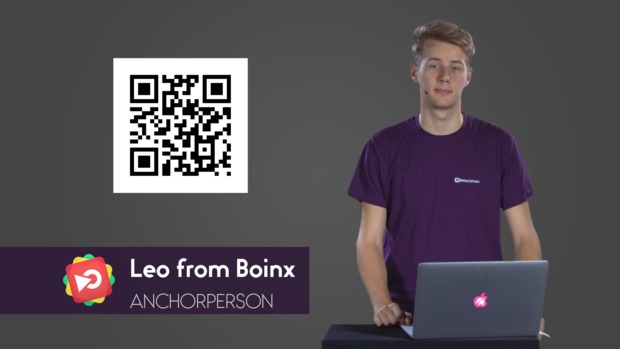 QR Code Source
Display a QR Code in your live stream or broadcast using this handy QR Code Source. Encourage audience participation by sending viewers to a URL or encode other information to link your video to the real world. (See Documentation.)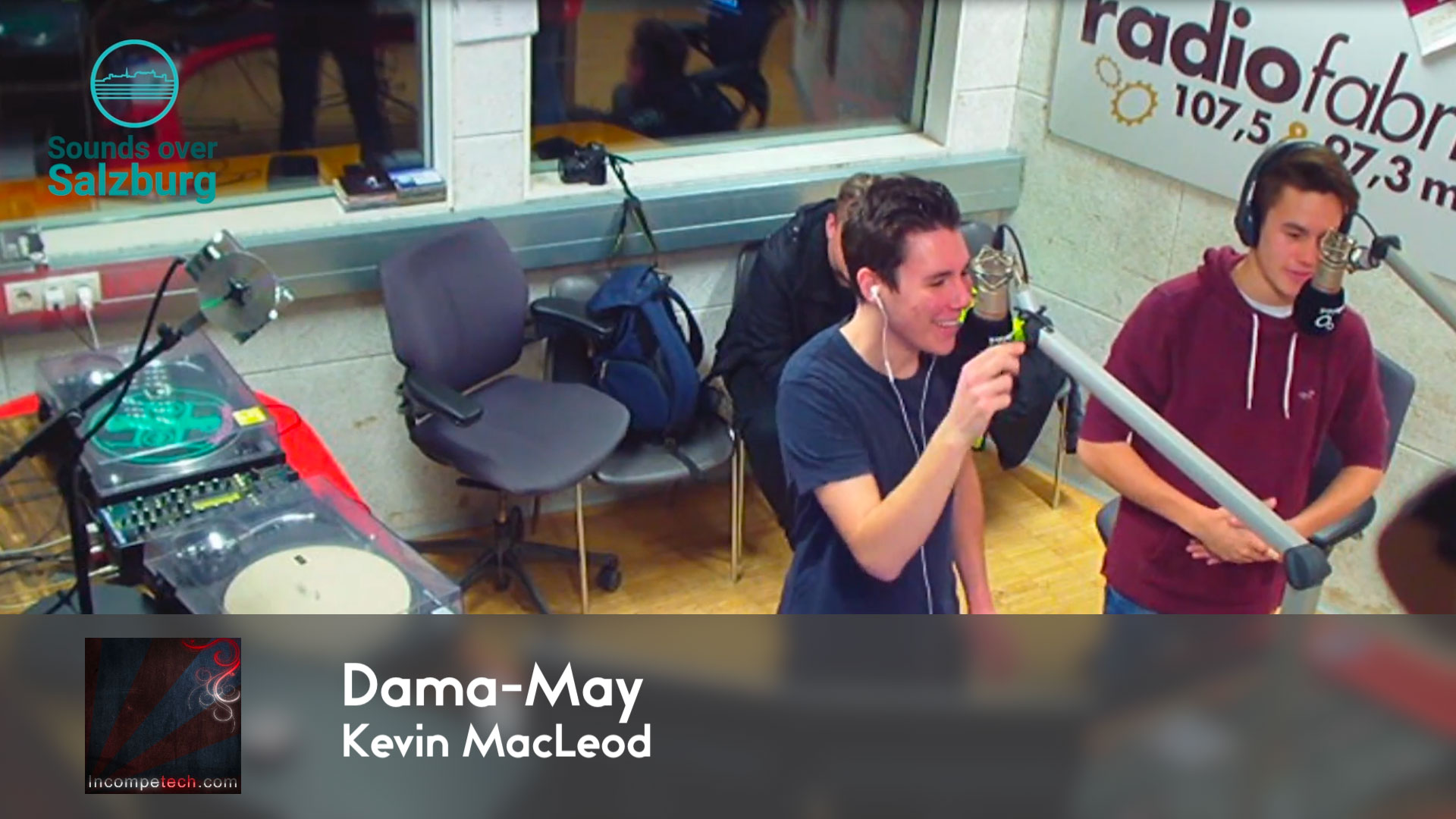 Music Track Layer
This layer is for visual radio to display the current artist, title and album art. It queries a JSON file that contains the artist name, song title and a URL to the album art jpeg.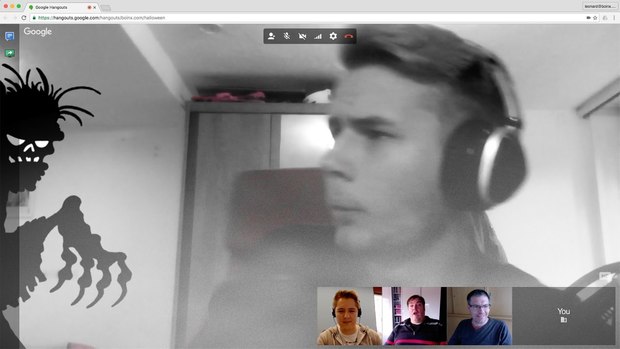 Halloween Layer Pack
Prank your friends on Skype or Hangout. Or have green screen fun with the kids. Or projection map a scary movie on your house. The mimoLive Halloween Pack contains: 3 Zombie layers, Mystic Fog layer, Spider Web layer, Lightning Flashes, Horror Night Filter, Halloween Template.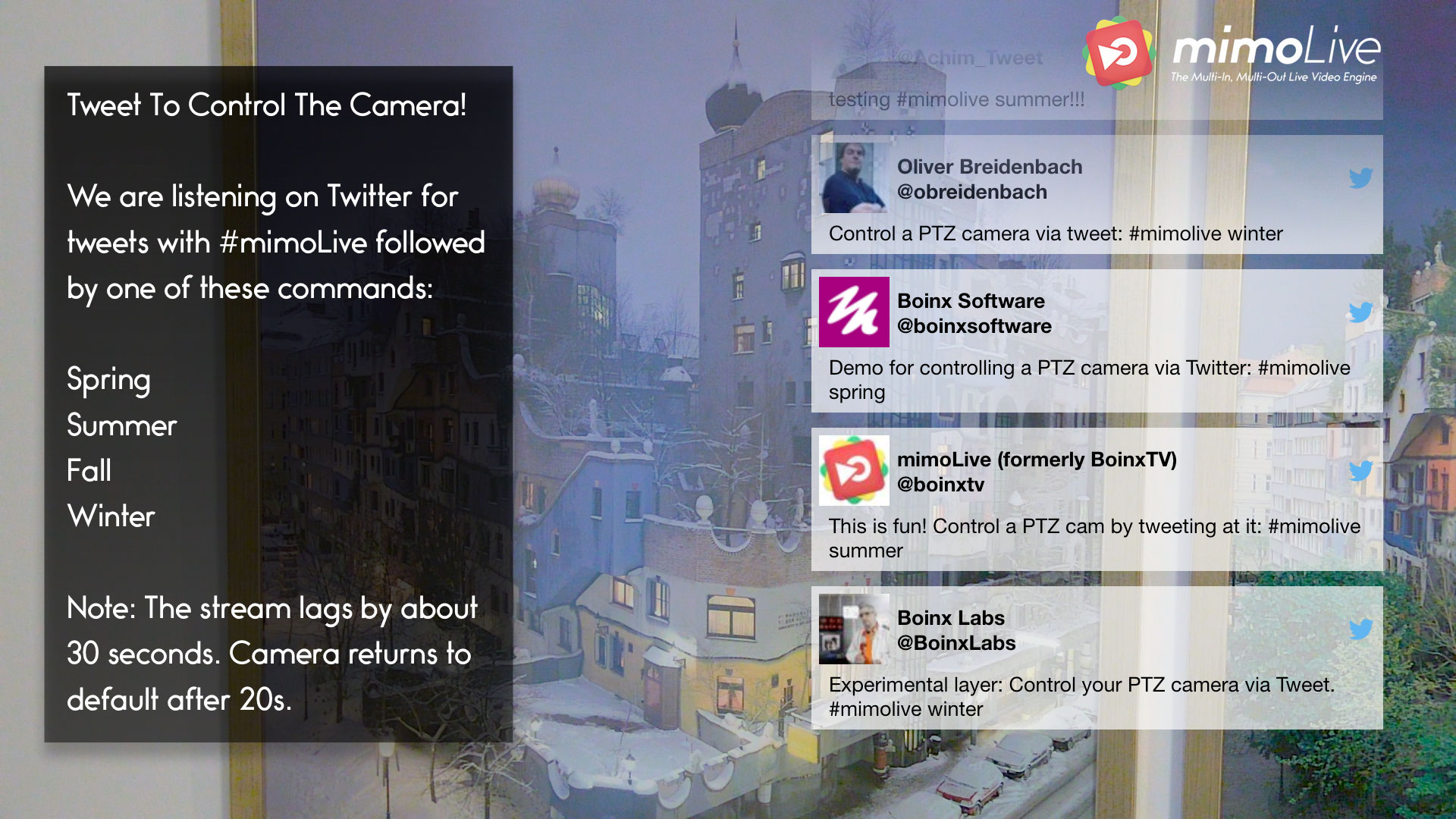 Twitter PTZ Controller
Want to promote a #hashtag on Twitter? Set up a live stream with a PTZ camera and let your viewers control it via Twitter! See the documentation for more details on how this works.